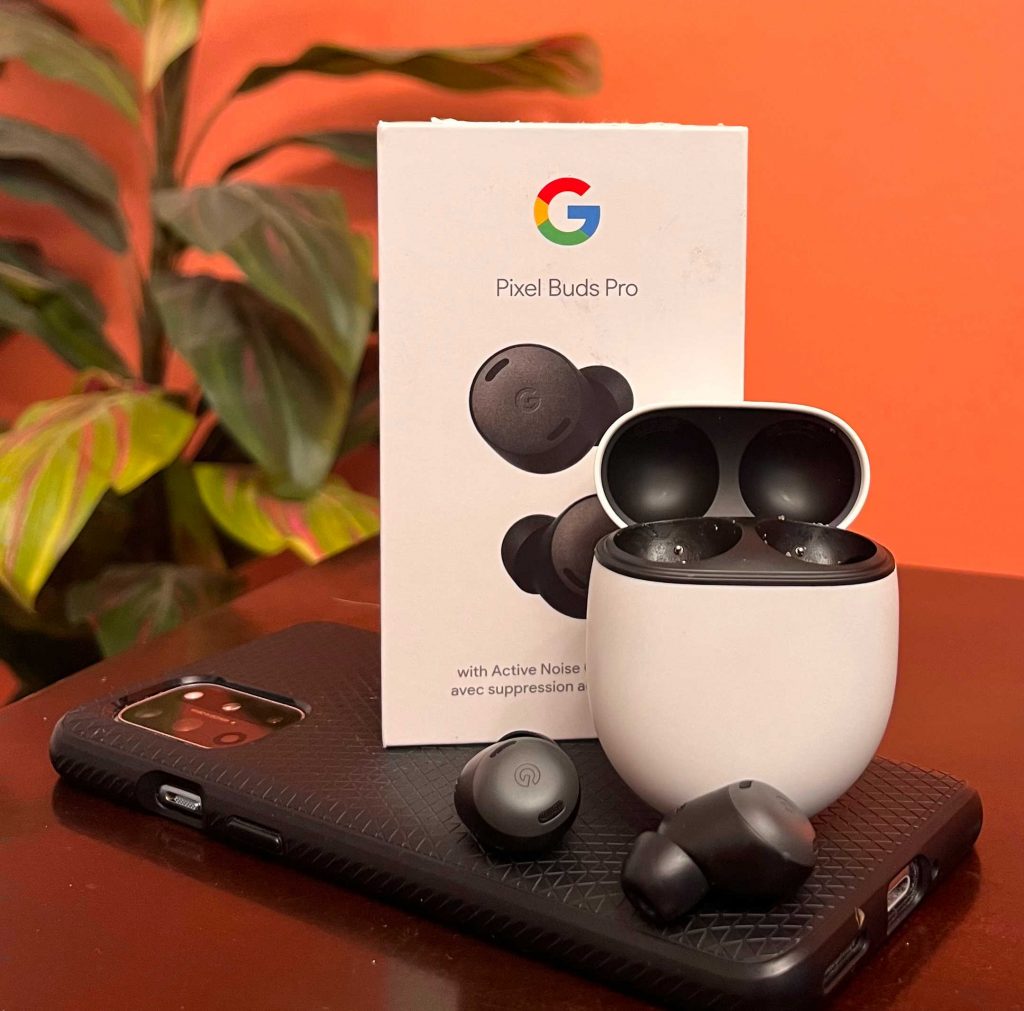 Recently, I decided it was time for a new pair of earbuds – quality ones. I had been using a pair of Mifo O5 Plus for the past year or so, and while they offered a decent sound quality, there was a lot to be desired in the feature department. While most of the people I know have been wooed by the Apple ecosystem and have enjoyed (fawned over even?) the Apple AirPoids, I like many Android users didn't have many quality options in this arena. That is until Google released the Pixel Buds Pro in May 2022.
Me being a savvy consumer (by that, I mean cheap) I could not at the time bring myself to spend $200.00 on a pair of fancy new Pixel Buds Pro, especially since they had just been released with new fancy bells and whistles. I figured I could make due with my Mifo O5's for a bit longer while Google ironed out the early bugs that always come with new flagship products – maybe even more so with new Google flagship products. I waited patiently, reading reviews and watching new firmware and feature enhancements (and waiting for a sale).
I am happy to say that some of the most concerning bugs have been worked out and I was able to grab a pair on Amazon for $169.00 so I bit the bullet, opened my wallet and forked over my hard earned scratch – and I am glad I did. Below I will give some of my initial thoughts after owning these earbuds for just over 2 weeks.
The Good.
Since I tend to be a fairly positive individual, I figured I would start with the things that I like about these earbuds and save the bad for last.
Battery Life
While I am not a power user when it comes to wearing these things (I don't take many personal calls, I don't use them for gaming and I don't consume a ton of media) I have to say, the battery life is impressive. While I did not do any extensive testing, I seem to only have to charge the case every other day. The earbuds themselves lasted about 5.5 hours on a charge while connected to both my phone and desktop listening to music and taking the occasional call. After depleting the battery to 15% , it took less than an hour to fully charge the buds in the case – not bad. The case itself only took an hour to fully recharge as well.
Comfort
These buds are pretty big and protrude from my ear quite a bit, but despite that they are quite comfortable – and not just for a short stint. I have worn these without any ear fatigue for two days and had no issues at all. That is a definite improvement over my Mifo, as I could only seem to stay comfortable in those for about 2 or 3 hours at a time – sometimes less. I must say though, putting them in is a bit 'wonky' as it requires an 'insert and twist' deal – but that seems to lend itself well to the fit once you find the right motion for inserting them.
Companion app
The app that is used with the Pixel Buds is very robust and offers a number of awesome features. It displays the battery life of each individual ear bud (in the event that you use one at a time) as well as the case itself. It also has the ability to 'Find Device' in the event that you misplace them, which tells you the last location that the buds were online and connected to our phone. There is even an 'Eartip seal check' that checks how well the seal is in your ear with the buds, which works surprisingly well. Additionally there is a basic equalizer and you can control all features (Active Noise Cancellation, Transparent Mode etc) from the app. You can even customize what the touch controls do, which is great.
Sound quality
While sound quality is subjective, and I am no audiophile, the Pixel Buds Pro seem to produce very good audio quality. The highs and lows are very clear (maybe a little too much bass even). The only real complaint I have in this are is the volume. They seem to need a pretty high volume setting to be 'loud enough' (if that makes sense), but overall, the quality is very good. Who knows, maybe my hearing is failing me in my advanced age.
Extra tips
I think this is pretty standard with earbuds today, but it is worth mentioning that these come with 3 varying sizes of replaceable tips (small, medium and large) in a nifty little cardboard tube.
The (not so) Bad
As with most things, everything is not fairy tails and rainbows. There are a few things that I do find a bit off-putting with these earbuds, and when I say a few, I mean very few.
The controls
I am sure Google had all of the right intentions with the controls – and maybe I am just not used to them yet – but they are a bit, um…strange. For example, adjusting the volume requires a swipe forward to increase and a swipe backwards to decrease. This is not very intuitive as most people think of turning the volume 'up or down'. Having to swipe up/down would have made more sense – but it works well once you get used to it. Also, I have yet to figure out how to control google assistant effectively despite multiple attempts. The ability to switch between pass-through and active noise canceling by holding a finger on one bud is very nice as is the tap to start/stop media or answer/end calls.
The Verdict
Overall, these little earbuds are great. The audio quality is great, the tech is amazing and the fit is right for me. I think after using them for a few weeks now that the investment was well worth it. I get a lot of use out of these for previously not really liking earbuds at all. Sure, the controls could be a bit more intuitive but that is a minor ding as they are easy enough to adapt to. I would definitely recommend picking up a pair of these if you are in the market, especially since they are on sale over at the Google Store at the time of this writing for $149.00